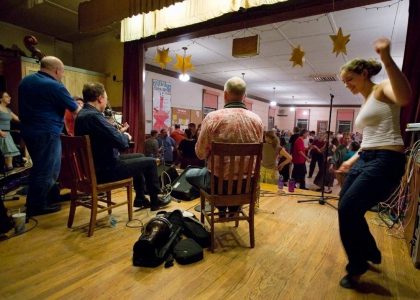 A Community Resource for Traditional Dance, Music, and Song
Welcome to Shared Weight!
Shared Weight is an accessible non-corporate online platform that hosts communities of traditional dance, music and song with the goal of supporting each other across geographical boundaries.
Join the discussion… to ask questions, share ideas, discuss topics, and connect with other organizers, callers, song leaders, dance musicians, and sound techs throughout North America.
Check out the About page to learn more and then dive into the different lists that we host. 
We look forward to sharing the weight with you!
– Alan, Amanda, Chris, Ridge, Seth, Weogo, and CDSS