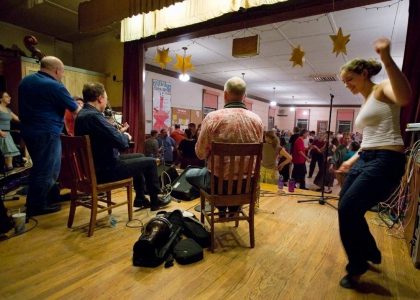 A Community Resource for Traditional Dance, Music, and Song
Welcome to Shared Weight! Shared Weight is a collective of e-mail discussion lists that connect those passionate about traditional dance, music, and song throughout North America and beyond.
Join the discussion… to ask questions, share ideas, discuss topics, find support, and connect with others who share the same passions as you.
Check out the About page to learn more and then dive into the different lists that we host.
We look forward to sharing the weight with you!
– Alan, Amanda, Chris, Emily, Ridge, Seth S, Seth T, Weogo, and CDSS